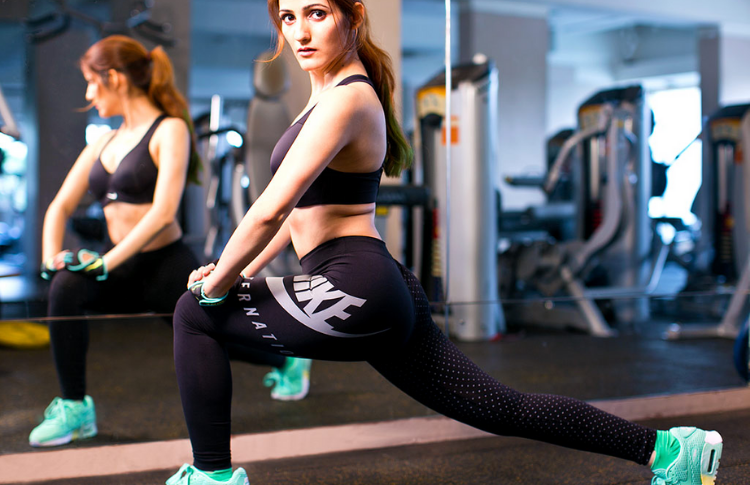 NEW WAIST TRAINER OPTIONS EXPAND THE APPEAL OF THIS TIME-TESTED ACTIVEWEAR BRAND 
"We don't accept the norm; we change it". Time always reveals the importance of growth. Thus, it is required that all individuals should be at their best at all times to maximize each passing moments in creating the best body image view. Amongst the several fitness options, it was observed that the "New Waist Trainer" was a general choice for most consumers. Why? Because it solved the problem of discomfort with flexibility, which keeps the body figure in perfect shape.
The beauty of innovation lies in the ability to process and make scarce resources accessible, thereby granting the unequivocal privilege of choosing between alternatives specifically targeted at proffering cost-effective solutions to impending issues. In this case, fitness related. Only a few fitness projects have addressed strategically the topic of fitness to date, even though gyms and spars are radically growing, nonetheless, the demands for innovative fitness cannot be under-rated. And as such, leading innovative fitness brands "Bam Laser Body on the Go" has taken the bull by the horn for the past three years in championing the cause of fitness innovation. Indeed, most businesses in Europe, Africa, and Asia are involved in the process of branding and re-branding which is driven by the wheels of innovation geared at maintaining the growth status of their business. That is, growth, sustenance, and agility evolve through the processes of positioning and repositioning of each product to fit holistically into every demography irrespective of race and environmental strains. This is to say; amidst your current societal status," Bam Laser Body on the Go" offers specific services that meet all groups of people interested in looking physically compelling.
Nevertheless, in commemorating these three years of proffering quality body enhancement tool kits, the best of all activewear just stormed the market, and guess what? It is accessible and affordable. Far exceeding previous collections of wares. it belongs to a class of its own and this gives increases its visibility in every neighborhood subject to constant change.  The Waist trainers don't just hold the fat, rather it assists you in losing the required mass to get the ideal body outlook you desire. However, such kinds of initiatives and product descriptions are often overlooked but it's important to view these products beyond just the "logo, model, and motto", and in doing this, you maximize the device for your advantage. 
The profound impact of innovation makes our waist trainers the best kits to have wrapped around your body. Giving you the extra lift, you need to appear at your best at all times. Considering the digital shifts, we keep pushing to re-thinking how products are promoting and marketing themselves. We don't just talk about our product features; each product review is backed up by uncontestable feedbacks from our various customers and clients. Thus, we give you the luxury of selecting the ultimate option amongst the league of wears – namely activewear.
Why you need the new "Bam Laser Body on the Go" Waist Trainer collection!
Having a healthy body, and flexible body fitness is not a sacred gift for a selected few. It's a vital need for all. Everyone can be in shape if they choose to. The requirement to have a steady active body has expanded beyond the norms of the past which were centered on 'exercising more, eating in balance, and regular checkups' mantra that has ruled the health and fitness sector for some ample number of years.  While most persons view today's model of fitness as being no longer a feasible physical ideal worthy of pursuit—This is not entirely true! Given that general awareness of aesthetics primes this current social class. It's also important to know that the right measure of physical prowess is symbolic of both emotional and physical strength.
The search and increased demand for a better healthy outlook has risen higher today compared to the past twenty decades. We often dress in the most comfortable way to lessen the pressures of life. Though the majority of the populace finds it hard to look just right—You can easily recall the last time you wore an out-of-date model especially activewear which was tailored suit for keeping your body in shape. Although it never turned out right on you due to your new type and size. But all these seeming constraints can be easily resolved through the activewear collection of "Bam Laser Body on the go". Gone are the days when old-school fashion was the talk of the town, innovation in fashion and aesthetics made the difference clear. Thus, these past three years for "Bam Laser Body on the Go" has been of great value for our customers. We give each of our customers quality services which are not found in any fitness training center. Looking good is not cheap in value but sure yields massive returns!  Most people desire an active lifestyle with a measurable degree of freedom; and this can only be achieved on the proper fitness scheme of which our collections of body and waist trainers serve their purpose. Fitness simply is having thousands of customers and active consumers making small daily choices as regards their body, "holding together, and changing their everyday routines to look healthier tomorrow".
This holistic approach to consistent exercise using the "Bam Laser Body on the Go" waist trainers is paying off for all who adopt this innovative activewear into their daily fitness schedules.
Finally, the only option you need to be in shape:
Only you can change and keep you in shape! Now you're thinking—How on earth can such promises or reviews explain the depth of the subject matter of fitness. Well, the truth is, "you do need explanations but beyond that, you also need to know what works and how it can be harnessed for your benefit". You are left with the choice to decide the future of your fitness schedules. Rather than merely sweating it out to be just right, all you need to do is visit the collection store and pick the best device that addresses your body figure issues.