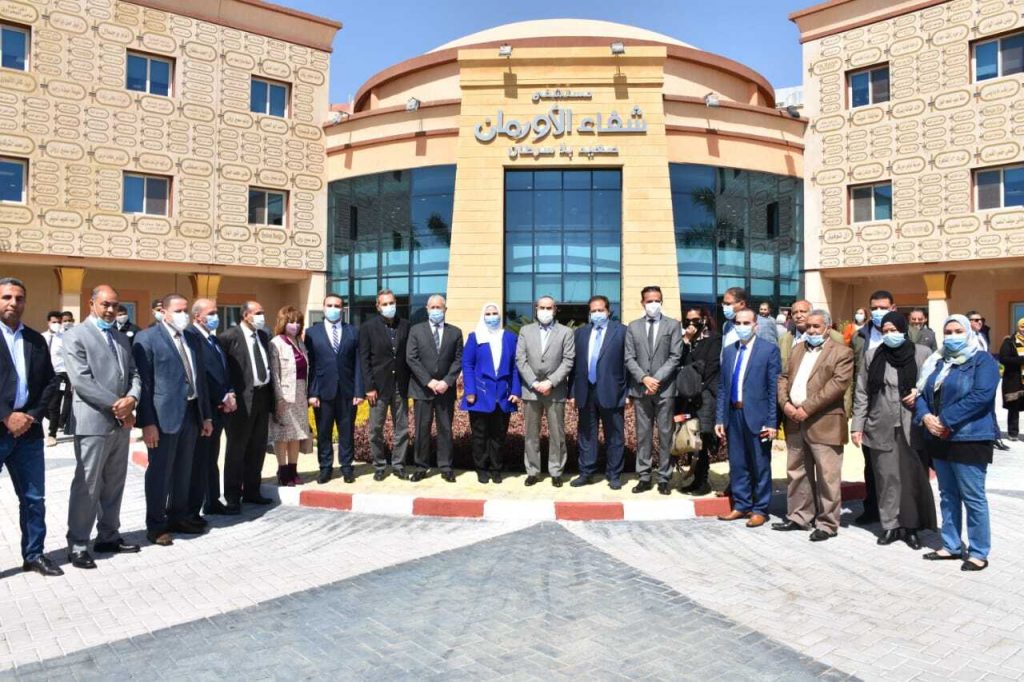 Egypt, 4th March 2021, ZEXPRWIRE – In the presence of the ministers of tourism, antiquities, aviation and social solidarity, the chairman of Banque Misr, and many of artists and celebrities
the Orman Shifaa Foundation officially opened work inside the "Shifa Al-Orman Hospital for the Treatment of Children's Cancer", which is considered the first specialized hospital for treating tumors free of charge in Upper Egypt to be added to the large medical system of Shifa Al-Orman in treating tumors for free in Upper Egypt, where a number of ministers attended the opening activities. The stars of the artistic and sports community and businessmen are among the major supporters of the first free offering in Upper Egypt for the treatment of tumors in Luxor.
The opening was attended by Dr. Khaled Al-Anani, Minister of Tourism and Antiquities, Dr. Nevin Al-Kabbaj, Minister of Social Solidarity, Pilot Muhammad Manar, Minister of Civil Aviation, and a number of sports stars, headed by Captain Mahmoud Al-Khatib, President of Al-Ahly Club, businessman Hassan Hamdy, the former head of the Al-Ahly Flute, and media stars. And art: Tariq Allam, Sameh Al-Srayti, Doaa Farouk, Dr. Hussam Mowafi, businessman Muhammad Abu Al-Enein, Deputy of the Egyptian Parliament, and a number of members of Parliament in Luxor and South Upper Egypt.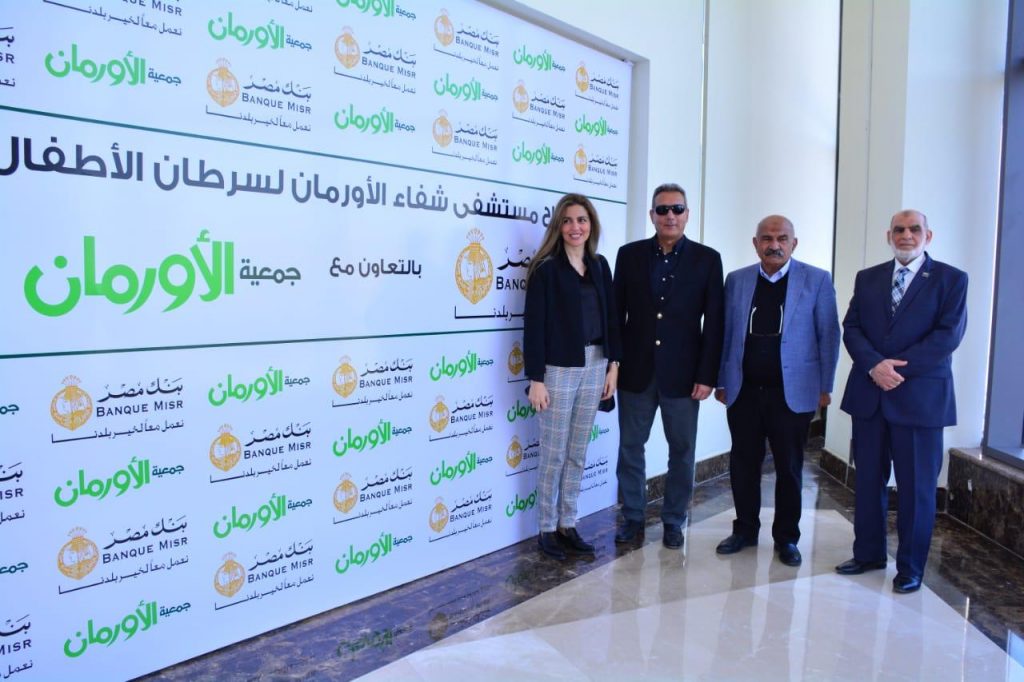 Banker Mohamed Al-Atribi, Chairman of Banque Misr, expressed his happiness at the inauguration of the Shefa Al-Orman Hospital for Children's Cancer in Upper Egypt and the great achievements he saw on the ground.
Al-Atribi said that Banque Misr is very proud to contribute to this great medical facility  by donating 300 million pounds, noting that Banque Misr is keen to support all projects related to the service health aspect and we are happy that we are also essential partners with the Shefa Al-Orman Foundation, confirming that Provided more than one billion pounds to support the health sector and also through participating in many service initiatives that positively and quickly reflect on citizens.
Mahmoud Fouad, Executive Director of the Shefa Al-Orman Foundation, says that the new medical facility, "Shifa Al-Orman Hospital for the Treatment of children Cancer" in Luxor Governorate, is located next to Shifa Al-Orman Hospital for Cancer Treatment in Thebes City in Luxor and includes outpatient clinics to receive young people who suffer from the disease or even suspected of having tumors, The clinic has a specialized team of consultants and specialists in the treatment of tumors, and within this clinic new cases will be diagnosed, chemotherapy protocols defined, in addition to following up on cases that have ended their treatment . Fouad indicated that the new hospital will work according to the latest global treatment techniques in the field of children's cancer and will aim to cure the largest amount of children in upper Egypt, in addition to providing curative medical service, to try to integrate them into society through the one-day treatment department, where chemotherapy will be provided to children and an exit will be approved for them on the same day, which helps to Reducing hospital confinement times and saving hardship on the child and his family due to going and traveling.
Dr. Hany Hussein, General Director of Shefaa Al-Orman Hospitals for Cancer Treatment, stated that the Shifa Al-Orman Hospital for the treatment of childhood cancer in Luxor includes an integrated department for surgery, an integrated department for radiotherapy, a department for various rays and atomic scans of all kinds, and the work team at the new hospital will include a group of the finest university professors in the field Pediatric oncology, and a large part of the department's team are foreign fellowships in addition to  Mahmoud Fouad, Executive Director of the Shifa Al-Orman Foundation, said that the Foundation is proud of cooperating with a long-standing national institution such as Banque Misr, thanking the bank's leaders and staff for all they have provided in order to establish the hospital, which will serve 16 million people from the Upper Egypt governorates.
Dr. Khaled Al-Anani attended the opening ceremony of the hospital, which is the first free medical edifice in Upper Egypt for treating pediatric cancer, as he inspected work in all hospital departments, and the Minister of Tourism and Antiquities expressed his keenness, during his visit to Luxor Governorate, to attend the opening of the hospital. Children and their families are the burden of moving from Upper Egypt to Cairo, and he also participated with the children in writing their names in the hieroglyphic and Arabic lines on papyrus sheets, in addition to distributing T-shirts and hats with Paranoiac drawings in order to bring joy to their hearts, wishing them a speedy recovery and lasting health and wellness.
The post Shefaa orman for children cancer in egypt appeared first on Zex PR Wire.
Information contained on this page is provided by an independent third-party content provider. Binary News Network and this Site make no warranties or representations in connection therewith. If you are affiliated with this page and would like it removed please contact [email protected]