From outdoor smartwatches to state-of-the-art remote-controlled golf caddies, Perceptive Golfing offers products that make golfing more convenient.
Atlanta, Georgia, 19th September 2023, ZEX PR WIRE, The sport of golf has witnessed an extraordinary surge in popularity, with an annual influx of 500,000 new enthusiasts and approximately 25.6 million Americans actively participating in the time-honored game in 2022. As golfers across the nation strive for more convenient and efficient ways to manage their equipment during rounds, the demand for electric and remote-controlled golf caddies has surged.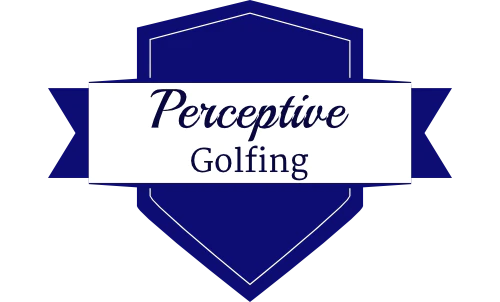 Addressing this demand head-on, Perceptive Golfing has emerged as the premier destination for golf equipment, offering a diverse and high-quality selection of remote-controlled caddies, electric golf caddies, and accessories. As the golfing community in the United States continues to grow rapidly, Perceptive Golfing has positioned itself as the ultimate solution for golfers seeking top-tier equipment to enhance their game.
With a comprehensive range of innovative electric golf caddies, Perceptive Golfing provides golfers with practical storage solutions for their equipment. These state-of-the-art caddies feature spacious storage compartments designed to accommodate golf clubs and other essential items such as golf balls, tees, beverages, and personal belongings. What sets Perceptive Golfing apart is the provision of cutting-edge technology and the understanding that investing in electric and remote-controlled caddies can also prove cost-effective in the long run.
According to a spokesperson for Perceptive Golfing, "Our store boasts an unparalleled selection of electric and remote-controlled golf caddies from all the leading brands. We offer discounted prices, free nationwide shipping, and periodic deals to cater to golfers aiming to elevate their game. As one of the country's most respected golf caddy and accessories retailers, we take pride in our wide array of products, exceptional customer service, and the rapid expansion of our satisfied clientele both domestically and internationally."
Amid the skyrocketing demand for remote-controlled golf caddies, Perceptive Golfing is committed to remaining at the forefront of industry trends by consistently updating its inventory. The store's commitment to providing authentic products and outstanding customer service has fueled its rapid growth and expanded its customer base across borders. Golfers rely on Perceptive Golfing for its prompt delivery services and competitive pricing, resulting in a shopping experience that is both rewarding and enjoyable.
Perceptive Golfing stands out not only for its commitment to quality products and exceptional customer service but also for its enticing deals and offers. The store frequently presents customers with discounted pricing, free nationwide shipping on eligible orders, and the added benefit of zero sales tax in 48 states. This combination of quality and affordability makes Perceptive Golfing an irresistible destination for golfers seeking top-notch golf equipment.
At the heart of Perceptive Golfing's mission is the understanding that the demand for remote-controlled golf caddies, particularly the renowned Bat Caddy X3R, is on the rise. Perceptive Golfing ensures that golf enthusiasts have access to a wide variety of electric and remote-controlled golf caddies that cater to diverse preferences. Their product lineup includes not only the Bat Caddy X3R but also other distinguished models like the Bat Caddy X4R, Bat Caddy X8R, and Bat Caddy X9R, thus catering comprehensively to the discerning golfer's needs.
The collection of electric golf caddies at Perceptive Golfing showcases products from the industry's leading brands, such as Bat Caddy, MGI, JuCad, and Bag Boy. Each caddy is thoughtfully designed with advanced technology, innovative features, powerful batteries, and exceptional craftsmanship, tailored to meet golfers' diverse needs and preferences. Some of the best-selling electric golf caddies available include the Bat Caddy X4 Sport, the Bat Caddy X3 Sport, the MGI X1, the MGI X3, and the MGI X5.
A representative from Perceptive Golfing emphasized, "The transformative impact of using superior products on one's game has been demonstrated time and again. Perceptive Golfing is dedicated to offering market-leading remote-controlled and electric golf caddies that can genuinely elevate a golfer's performance. Our extensive range of options allows golfers to easily find the perfect caddy that aligns with their unique playing style."
Perceptive Golfing's commitment to enhancing the golfing experience extends beyond caddies and accessories, as the platform also offers a range of cutting-edge golf-related watches. These watches, crafted with the same precision and dedication as their caddy selection, include prominent models like the MARQ Adventurer (Gen 2), MARQ Athlete (Gen 2), and MARQ Golfer (Gen 2) Modern Tool Watches. These sophisticated timepieces cater to golfers who value both technical excellence and style, providing features such as GPS navigation, performance metrics tracking, and sleek designs that seamlessly integrate with the golfer's lifestyle.
Just as with their caddies, Perceptive Golfing ensures that the watches are sourced from world-leading golf companies, further solidifying their commitment to delivering premium-quality products to golf enthusiasts. As the electric and remote-controlled golf caddies market continues to flourish within the golf industry, Perceptive Golfing remains steadfast as a trusted and dependable source of top-tier golfing equipment. The store caters to golfers of all levels, providing tailored solutions to both beginners and professionals.
Perceptive Golfing's collection of electric and remote-controlled caddies and golf accessories not only elevates golfers' experiences but also presents them with an opportunity to maximize their enjoyment on the course. In addition to its comprehensive range of caddies, Perceptive Golfing offers an extensive selection of golf accessories, bags, batteries, and gifts, ensuring that golfers can find everything they need to enhance their golfing experience in one convenient location.
About Perceptive Golfing
Perceptive Golfing stands as a pioneering platform, offering state-of-the-art electric and remote-controlled golf caddies to elevate the golfing experience. With a comprehensive collection from leading brands like Bat Caddy, MGI, and JuCad, the platform showcases cutting-edge technology, advanced designs, and high-powered batteries for superior performance. Perceptive Golfing's commitment to affordability ensures golf enthusiasts have access to premium-quality caddies without compromising on technical excellence.
For more information about their diverse range of electric and remote-controlled golf caddies, please contact them through the provided contact information.
Contact
Website: https://www.perceptivegolfing.com
Address: 1201 W Peachtree St NW, Ste 2300 Atlanta, GA 30309
Phone: 1-800-852-3144
Email: [email protected]
The Post Perceptive Golfing Offers Nationwide Free Delivery of Premium Electric Golf Caddies, Remote-Controlled Caddies, and Accessories first appeared on ZEX PR Wire
Information contained on this page is provided by an independent third-party content provider. Binary News Network and this Site make no warranties or representations in connection therewith. If you are affiliated with this page and would like it removed please contact [email protected]